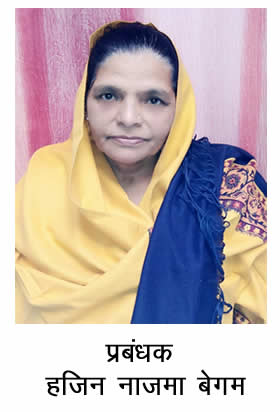 It is my privilege to introduce Moulana Abul Kalam Azad Faiz-E-AAM Mahavidhayalay, to you. Over the past some years, we have worked very hard to make this institution one of the finest and most effective education providers in the country. Thousands of young people like you have graduated from the college over the last years and have created countless success stories in the making of an educated nation. At our college, we pay a great
deal of attention to every facet of your learning and student life. It is because of this, that we have evolved some of the best practices in training and career development.
What makes this college different from other colleges?
The College allows you to regularly interact with diverse disciplines available only in a University set-up that shape multi-talented leadership potential in you holistically. You encounter an enriching learning environment both within and outside the class-rooms. You rejoice the strong bonding that is only possible in small batch sizes that college programme offer. You regularly interact with professionals from premier establishments— both local and national. You not only get the benefit of the expert faculty but also get mentored by the global alumni who have, over the years, brought laurels to their alma mater.